How can I avoid Financial Internet Scams?
Article Licenses: CA, DL, RE
Advisor Licenses:

Compliant content provided by Adviceon® Media for educational purposes only.
---
Online Identity theft is any kind of Internet fraud that results in the acquisition of your personal data, such as personal Logins and Passwords, user names, banking information, or credit card numbers. Moreover it is theft of your financial identity!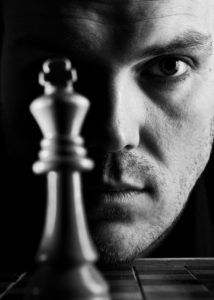 How to avoid donation scams Be on guard if you receive an unsolicited email message from a charitable organization asking for money in relation to a news event such as a natural disaster, a national election, or a significant change in the world financial system. Don't open any attachments or click any links. Manually type the charity's web address into your browser's address bar and make sure the request is legitimate before you donate.
Phony links in email If you see a link in a suspicious email message, don't click on it. These links might also lead you to .exe files, known to spread malicious software on your computer.
Fake Alerts and Threats Some thieves use threats that your Hotmail, Google, Facebook or bank account will be closed if you don't respond to an email message? Internet criminals often use threats that your security has been compromised.
Spoofing popular websites or companies Scam artists use graphics in email that appear to be connected to legitimate websites like Facebook, or your bank by using their logos in fake requests for your Login and Password, but actually take you to phony scam sites or legitimate-looking pop-up windows to ask for your financial information.
Fake web addresses Internet criminals also use fake web addresses that resemble the names of well-known companies but are slightly altered.
Lies about your computer software Internet criminals might call you on the phone and offer to help solve your unknown computer problems warning of viruses or speed-slow downs. They might try to sell you a software license or an agreement to periodically assist you. In most cases neither Microsoft nor Apple make unsolicited phone calls to charge you for computer security or software fixes.
Source: Microsoft
---
Publisher's Copyright & Legal Use Disclaimer Replication is prohibited beyond the use of this website. The publisher does not guarantee the accuracy and will not be held liable in any way for any error, or omission, or any financial decision or purchase or use of a financial product, including investment or insurance products, and suggest that a professional advisor's counsel is sought, especially with regard to Segregated Funds which have investment risks as noted in the Fund Disclaimer. All rights reserved by Adviceon®
Disclaimer The particulars contained herein were obtained from sources which we believe are reliable, but are not guaranteed by us and may be incomplete. This website is not deemed to be used as a solicitation in a jurisdiction where this representative is not registered. This content is not intended to provide specific personalized advice, including, without limitation, investment, insurance, financial, legal, accounting or tax advice; and any reference to facts and data provided are from various sources believed to be reliable, but we cannot guarantee they are complete or accurate; and it is intended primarily for Canadian residents only, and the information contained herein is subject to change without notice. References in this Web site to third party goods or services should not be regarded as an endorsement, offer or solicitation of these or any goods or services. Always consult an appropriate professional regarding your particular circumstances before making any financial decision.
Commissions, trailing commissions, management fees and expenses all may be associated with segregated fund investments. Please read the fund summary information folder prospectus before investing. Segregated Funds may not be guaranteed, their market value changes daily and past performance is not indicative of future results. The publisher does not guarantee the accuracy and will not be held liable in any way for any error, or omission, or any financial decision. Talk to your advisor before making any financial decision. A description of the key features of the applicable individual variable annuity contract or segregated fund is contained in the Information Folder. Any amount that is allocated to a segregated fund is invested at the risk of the contract holder and may increase or decrease in value. Product features are subject to change.